I love history. It was my love of history that brought me to my first job at www.historicfortsnelling.org. It was here that I learned to love natural fibers, wooden toys, and creating things. I am not survivalist by any stretch of the imagination, but I love challenging myself and I love creating things from home cooked meals to hand knit sweaters and hopefully soon furniture and other wooden items.
Camping and being outdoors is a bit of a new experience for me. I am still not completely sold on the whole experience but I do love the peace and quiet.
Recently an experience popped up. Rush City has been put on the map. Larry Roberts, a local man is currently on the History Channel's reality TV show "Alone." We watched the show and it is so cool to see the name of our city on the screen.
He is home now and wanted to share his love of the outdoors with his community and taught a basic survival skills class at the local High School. Originally Proeun and Two were going to go, but it was hay making time this weekend and Proeun needed to get the baling done, so I went with Two. It was such a cool experience!
We learned about the 5 C's of Survival
1. Container
2. Cutting Tool
3. Cover
4. Cordage
5. Combustion Tool
He shared his favorites in each of these categories and showed how to combine cordage and cover to make a simple shelter.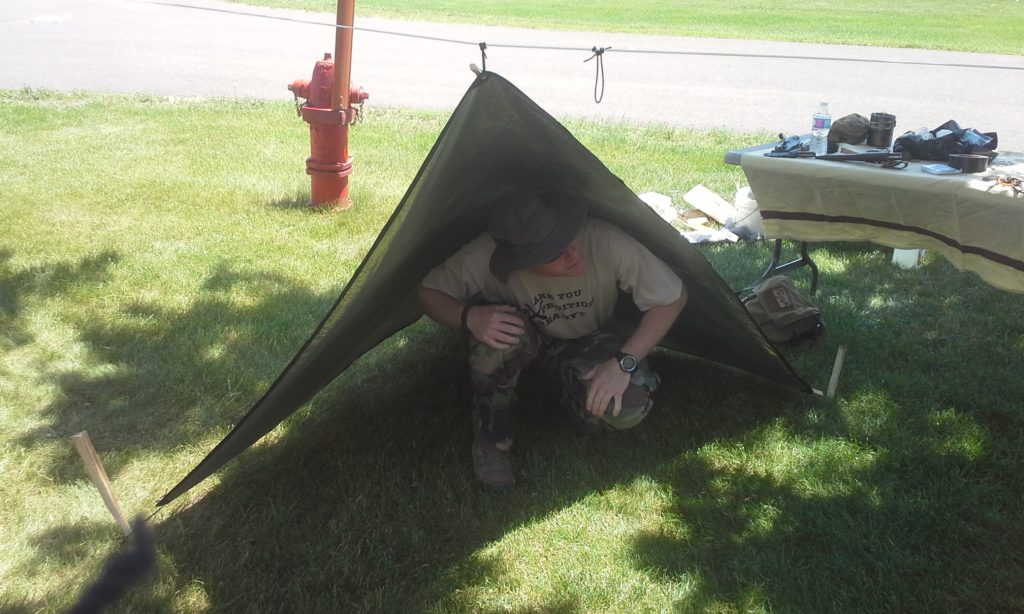 One tip was to carve little toggles out of wood to more evenly spread out the pressure on the grommets from your cover.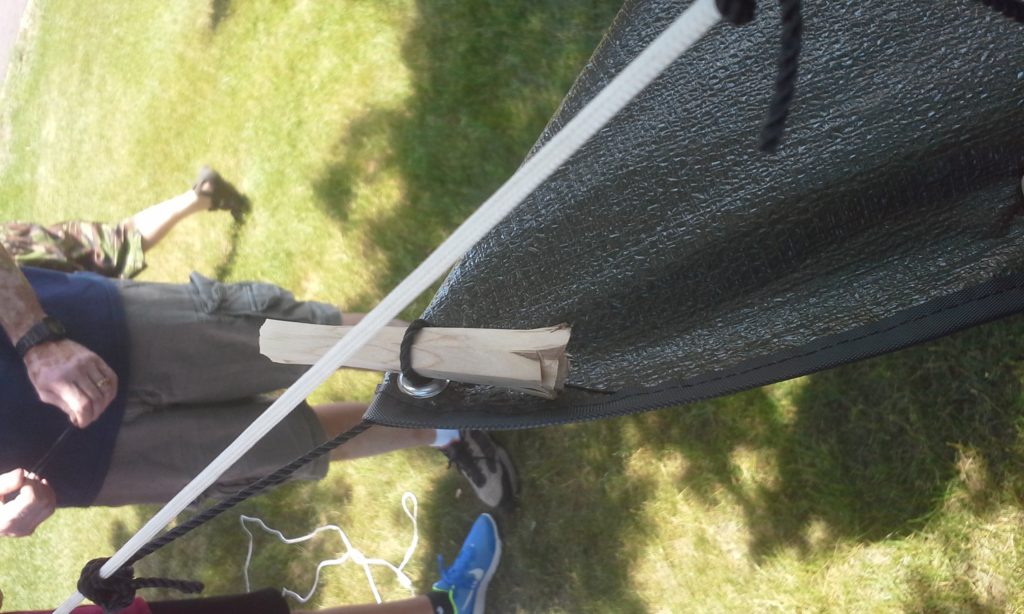 Here Roberts shows a safer way to chop kindling–by keeping your hands away from the ax.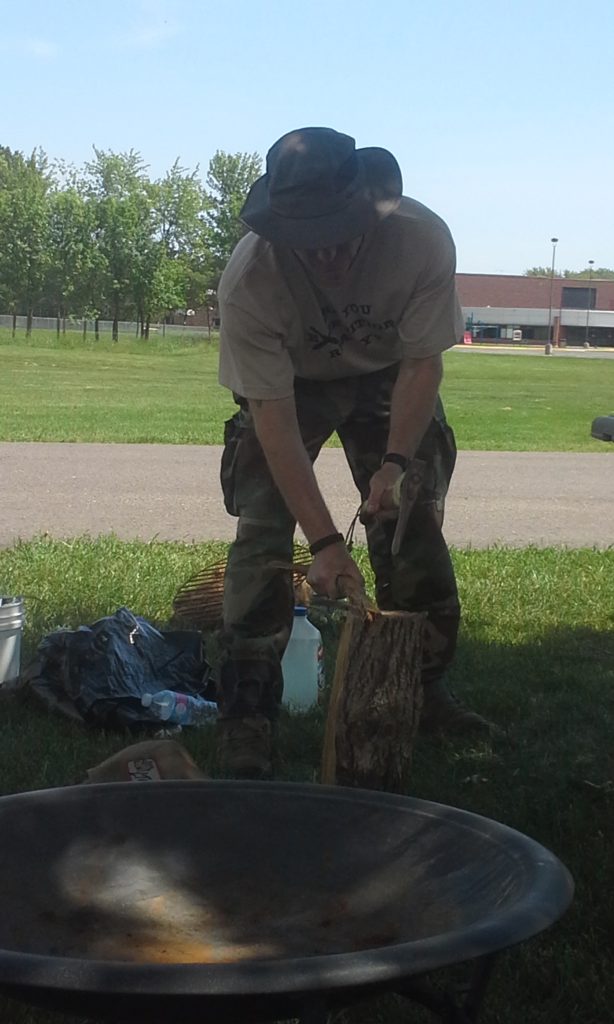 He demonstrated how to make char cloth to use with a flint and steel.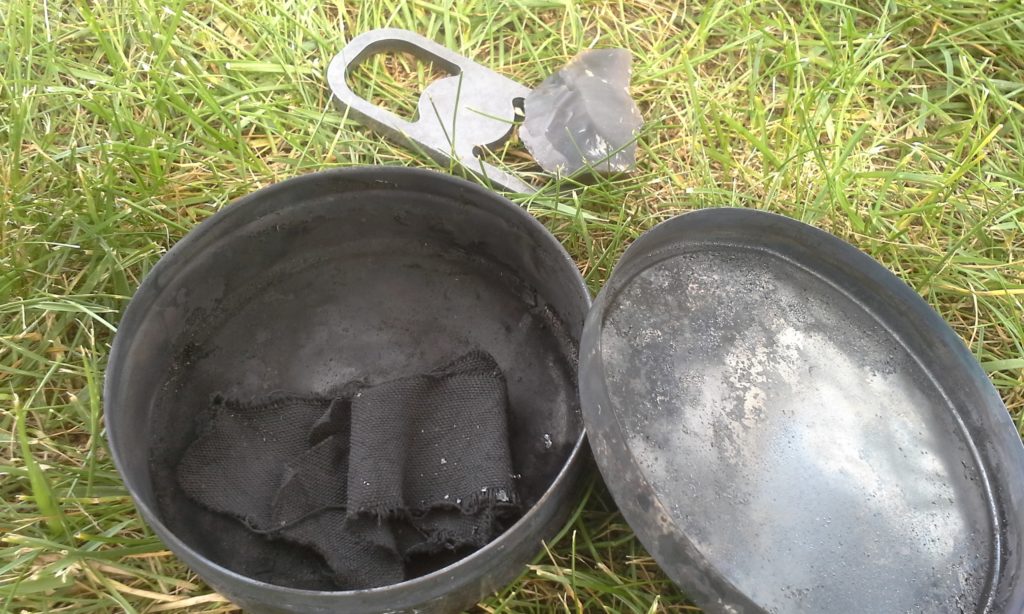 It was so fun to spend the afternoon learning with my boy. We are all excited to try some of this at home and continue learning. Many of the things that Larry taught in the class he demonstrates on youtube.